LinkedIn Management Services
Our LinkedIn management services are designed to help businesses generate leads and eventually sales on the LinkedIn platform.
GET STARTED
LinkedIn Management Services at Content Clerks
With social media gaining popularity in the marketing industry over the years, LinkedIn has become one of the leading platforms that businesses turn to for growth. The platform has more than 660 million active users each month across the world. With such a large audience, you can attract new leads and conversions, resulting in increased revenue.
Unlike most other social media platforms, most LinkedIn users are working professionals, making it an excellent B2B advertising place. Also, you can take advantage of LinkedIn's targeting capabilities that other platforms might not offer. However, having a successful LinkedIn marketing campaign requires that you get professional help. Content Clerks is the right company when it comes to LinkedIn management services.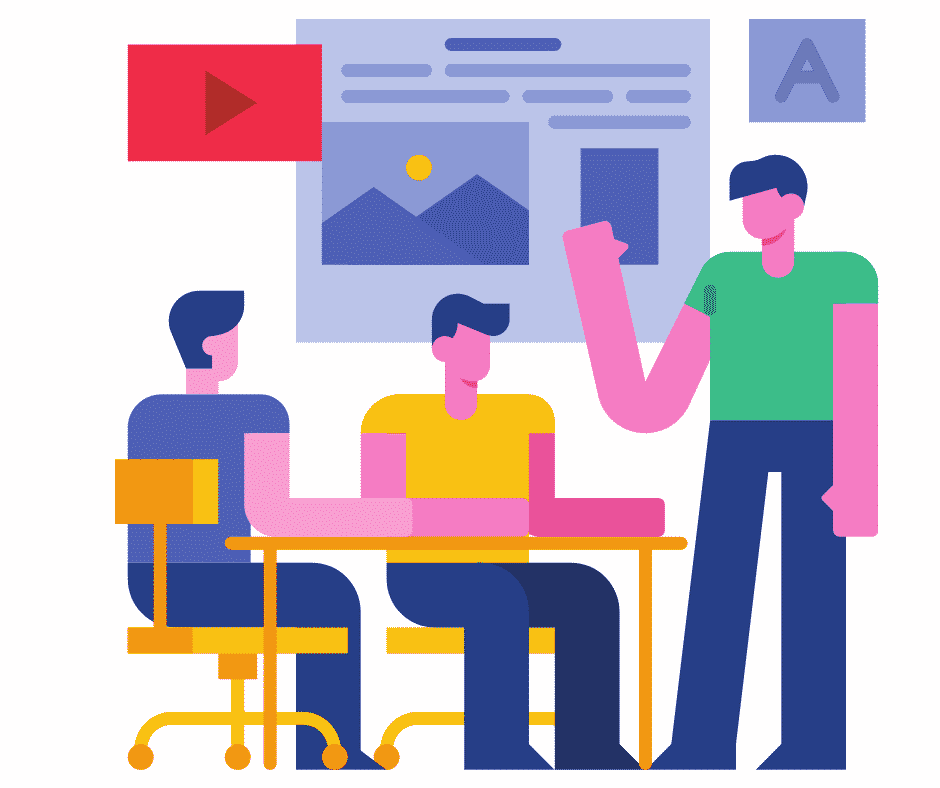 How to get started with our services
Working with us is as simple as contacting us and expressing your interest in our services. We assure our clients that we can manage all types of Instagram campaigns and projects for all businesses. We will ask you a few questions to understand your expectations and goals. Then, we will discuss the scope and give our input, and together we reach an agreement. Then, leave everything else to us and watch us manage your Instagram accounts successfully.
For the finest LinkedIn management services, contact Content Clerks. We are the company you have been longing for to take your business to greater heights.
GET STARTED
What our LinkedIn management services entail
LinkedIn page creation and profiling
Your LinkedIn profile is your professional image and tells your audience who you are. We ensure that we include professional photos in your profile and make your site user-friendly. You want your visitors to carry out all activities, including buying your product, without leaving the platform.
Lead generation and conversion
While there are many management agencies in the market, Content Clerks tops the list. We have the right experts that ensure that your brand becomes so popular on LinkedIn and becomes the people's favorite. We achieve this by utilizing unique targeting capabilities such as job title, job description, demographics, and industry. Perhaps, you want to reach out to company directors only in a particular sector. We make that possible by using appropriate capabilities.
We will also help you attract leads through lead generation forms. That way, you can reach specific audiences and also drive leads without redirecting them out of LinkedIn. We take our time to generate clear and straightforward forms so that users can quickly provide the required information.
Message ads
We also generate message ads for you. Here we send messages directly to your prospects to spark a reaction or immediate action. We ensure that we create targeted messages by understanding your audience and demonstrating the solutions you have to their problems. Of course, this happens after researching your competition and audience.
Likewise, the messages we send are meant to bring out deeper engagement and conversations with clients. We deliver authentic messages for clients to feel a connection with your brand. We understand that direct messaging is sacred, and we strive to create a one-on-one conversation to keep your users connected.
Our company specializes in various ad formats, and we help you choose an appropriate one for your business. We can create and manage video, audio, and even text ads, all of which are top quality. Text ads are especially preferable because we get to control costs and stay within your budget. Whether you want to pay per click or pay per impression, we can set the bids for you and monitor your campaign.
Retargeting
Content Clerk offers retargeting services as well. We keep track of your visitors who viewed or clicked on your page and did not make a purchase. We then send messages or information to them about your product. That is an effective tactic as they are likely to revisit your page and make a purchase.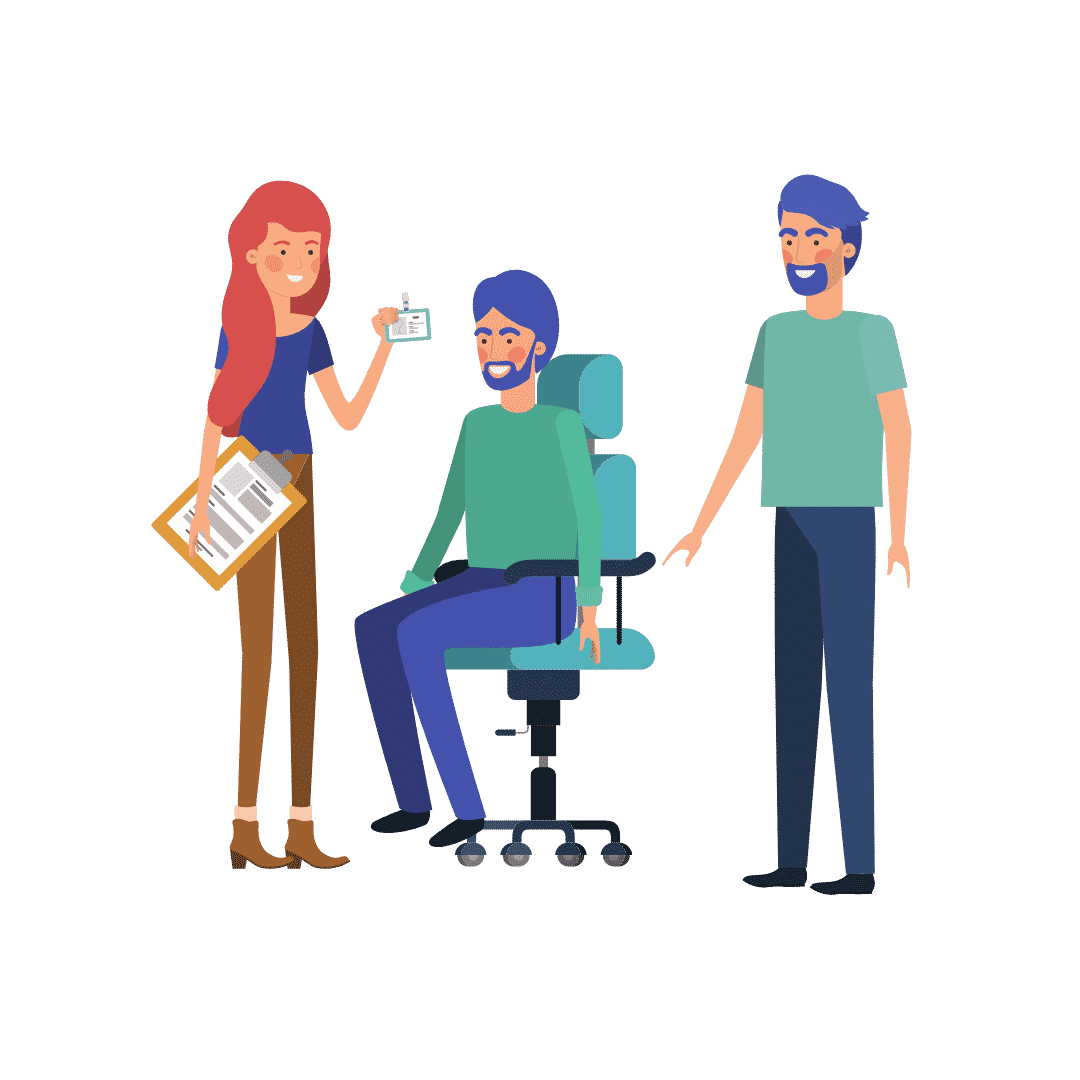 Reporting
We also like to keep track of your LinkedIn marketing campaign to determine whether it is working for your business. We track different metrics, such as conversions, and optimize them for better results. We can also establish how your ads result in practical actions on your site, including sign-ups, content downloads, purchases, and more.
Let us help you socialize your way to new leads and sales
Work with our social media team today and stand out from your competition
Get Started
Qualities that make Content Clerks every client's choice
In the many years we have been operating, we have earned a good reputation, and many clients seek our services. The good news is that we have enough experts, and we will always have a free slot in our calendar for new clients. The following are characteristics that make us the top LinkedIn management Service.
Personalized approach
We offer solutions that work for every business. We take time to understand your business needs and intentions, then provide a service that aligns with your goals. We know that there is no standard service for all. Therefore, trust us to draft an Instagram marketing strategy that best suits your brand.
Professionalism
We offer our clients professionalism in all levels of engagement. That means that we are transparent and give them realistic and professional advice regarding their proposed services. We are also in constant communication with them, especially after their campaigns lick off. Hence, you will always know the progress or challenges that your campaign is facing.
Affordable services
Of all LinkedIn management services, Content Clerks is the most affordable. We accommodate all types of clients, from those with start-up businesses to big brands in the industry. Hence, we offer flexible pricing depending on the service you want. However, you can be sure that our rates are reasonable and within your budget.
Trained experts
Our team is filled with experienced and highly qualified experts who you can trust with your job. They execute projects as you expect and leave no stone unturned. Our past clients are proof as they have nothing negative to say. Besides, you can count on us to be there for you at all times. Whether you want clarifications or updates, our team will give a timely and precise response.
Most importantly, our experts are knowledgeable and have swift problem-solving skills. Some issues are inevitable, but our specialists have what it takes to solve them within no time.
What are you waiting for?
Join 100+ businesses who trust the LinkedIn management services at Content Clerks
GET STARTED