Social Media Consulting Services
Content Clerks offers social media consulting services that will help your company's social media pages grow and beat the competition
GET STARTED
Social Media Consulting Services at Content Clerks
Social media is an integral part of digital marketing success, and every firm needs to invest in it.
While you might think that you have everything under control because you have an active following and a good reach, there is always something more that can be done. You need to seek social media consulting services to keep your audience engaged, increase your following and reach, brand recognition, and realize an increase in revenue.
The best consultant that you need is Content Clerks. We have worked for many years and have hands-on social media experience for different businesses. We have seen them move from ordinary businesses to the industry's top brands, thanks to our competent team that offers valuable services.
SEE PRICING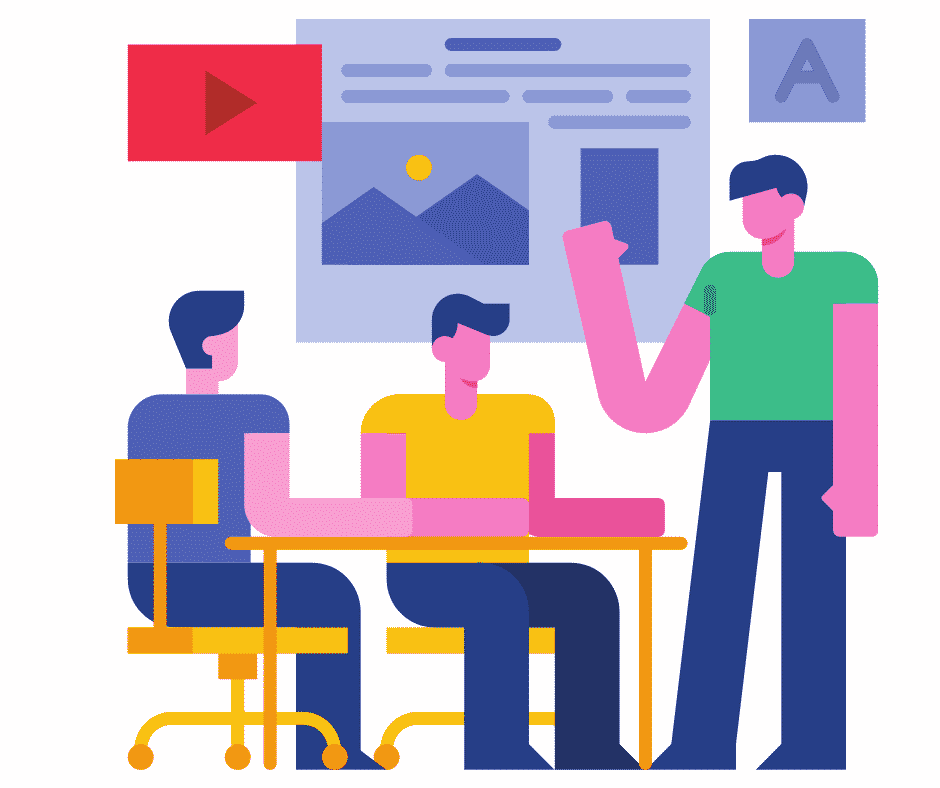 Why social media consulting services are essential
Professional social media consulting services are a prerequisite for a successful marketing strategy. Your social media presence is a reflection of your rand, and you want it to speak volumes. While you understand your brand's identity, you need the right experts to share your story to get positive results. Content Clerks will make your voice heard and take your brand to the next level.
Our consultants have been in the industry for years, and they have the right skill set and experience to handle your social media needs. They know how to spark the right conversations about your brand and keep your consumers engaged. They also know what to say and strike conversations at the right time. They use this engagement as an opportunity to understand your audience and build relationships with them, thereby finetuning your online presence fast.
Our experts also have the technical know-how to help you achieve the greatest reach possible on various social media platforms. They can help you with your Facebook, Instagram, Twitter, Pinterest, and LinkedIn marketing and management. They follow the unique style, tone, and process used in every platform.
We also give you the right strategies and campaigns that offer authenticity to your audience. On top of the strategies, we also add additional services that complement your strategy to make your online presence known.
Our expert strategists make the user engagement more personalized through social media contests, email marketing, ad management, and promotional newsletters.
Content Clerks also uses advanced tools such as Google Analytics to monitor your social media performance. The results are essential as they offer insights on what is working in your campaign and what is not. Then, we brainstorm and find viable solutions.
Our social media consulting services also help you to remain relevant. In an ever-changing online environment, you must ensure that your brand remains active by adopting the latest techniques. We achieve that by conducting thorough site audits and competitor analysis. Our strategists can even connect you to influencers to expand your reach even further and make your brand known.
We also ensure that we keep up with trends and updates so that your social media strategy fulfills your audience's expectations. We are proactive in testing new approaches and making appropriate changes to keep your audiences engaged. Do not let the rapid market changes overwhelm you. With Content Clerks, you can still be at the top as we keep the conversations going.
Let us help you socialize your way to new leads and sales
Work with our social media team today and stand out from your competition
Get Started
Social media marketing consultancy
Our dedicated consultants offer professional advice regarding marketing your social media strategies across various platforms. That includes paid advertising, SEO, content marketing, influencer marketing, and so much more. All our services are personalized and are tailored toward your specific business needs.
Let somebody not lie to you that what works for your competitors will work for you. Our experts understand this and give you advice based on your business goals and vision. Therefore, you can trust us to do even what you think is impossible for your business. We will help you with driving likes to your accounts, getting more followers, and increasing your sales.
Social media management consultancy
Content clerks also helps you with your social media management. You need to create an image for your brand that is professional and relatable to your audience, and we help you achieve that. We ensure that your profile is updated and that your logo and account design is perfect.
We also keep your followers engaged by posting recent and helpful information about your products. We also respond to their comments, questions, and even send messages to appreciate their likes. We do this to let them know that you value them. We will ensure that we create a good rapport with all your clients and handle them professionally through our experience handling consumers of different calibers.
Monitoring and analysis
There is no social media strategy that is successful without proper monitoring. Our professionals have the right tools and evaluation skills that they put to work in assessing your account's performance. Our focus is on offering data-driven services that give accurate results.
We also believe in the transparent reporting of data. We extract the data in the form of reports and share them with you. That is a job that we often do to spot problems as early as possible. It becomes easy to identify the progress or flaws that might cause your strategy to stall through close monitoring. Fortunately, our experts are quick to identify such problems and offer appropriate solutions.
What are you waiting for?
Join 100+ businesses who trust the Social Media Consulting Services at Content Clerks
GET STARTED