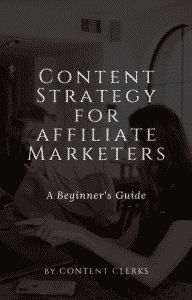 We hate spam as much as you do. Your information is safe with us
This guide helped when I was just starting out with affiliate marketing. Whether you are a new to this or an experienced affiliate marketer, this content strategy will work for you. I'd recommend it to anyone who's in this space.
Cameron Porter – Founder, Outdoor Blog
Here's What You'll Learn
For you to succeed as an affiliate marketer, you need to understand what keyword research is and how to do it correctly.
You will learn what kind of content works for affiliate marketing and the best practices when it comes to publishing your content.
Learn how to optimize your content so that search engines can rank you higher and your target audience can find you online.
Need help writing content for your affiliate website?
Our writers can help you write compelling content that will make you money online
See Pricing