Travel Blog Writing Service
Looking to get amazing travel content? Get started with our travel blog writing service for only $0.035 per word!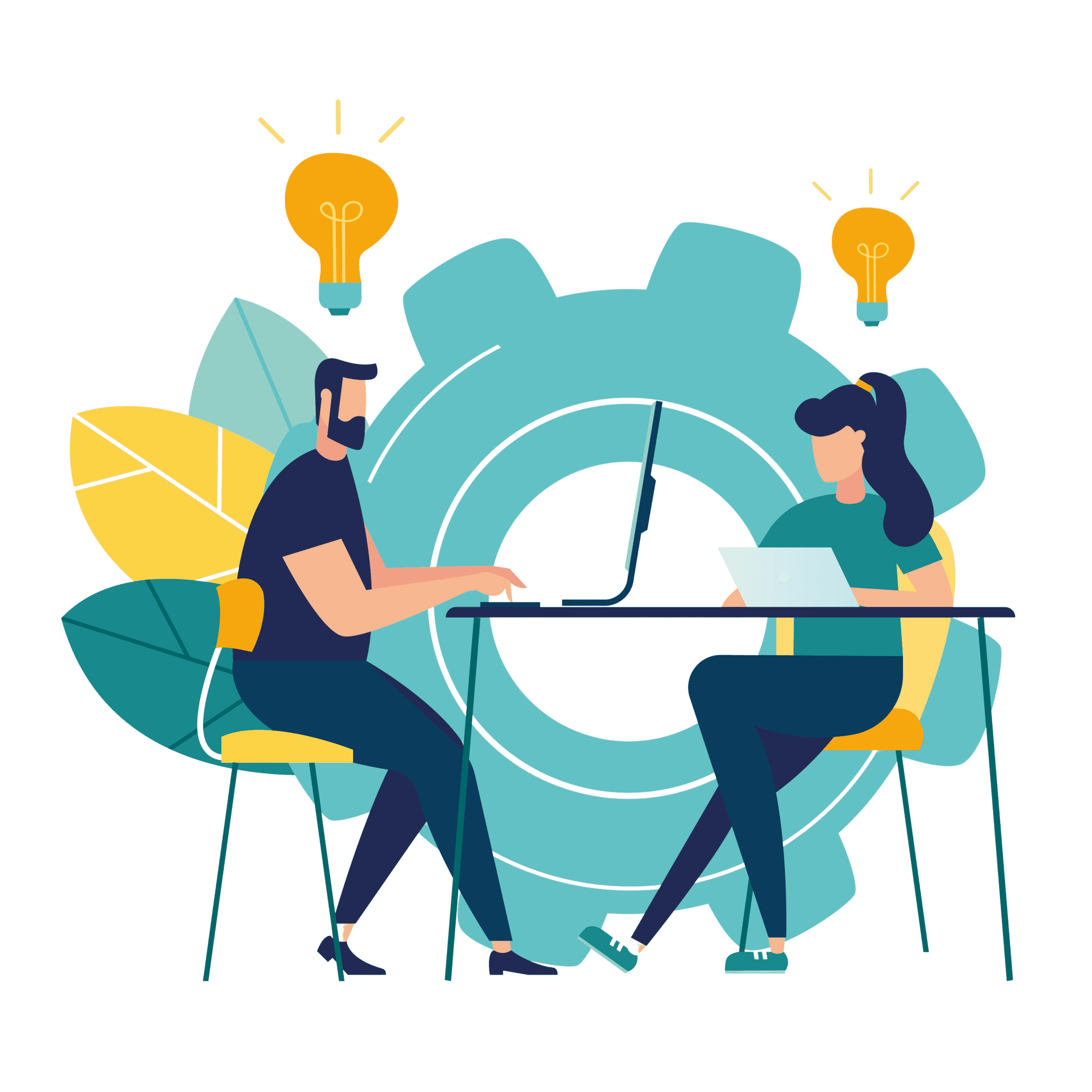 1000+ websites trust us to write their content
About Our Travel Blog Writing Service
Most people lack the information they need on places to visit which is why Content Clerks offers the best travel content to cater to this need. Travel blog writing is all about keeping a diary on the internet about your travel experience. At Content Clerks, we treat travel blog writing as a unique discipline and deliver the best quality travel content fully customized to your needs hence growing your audience and boosting sales.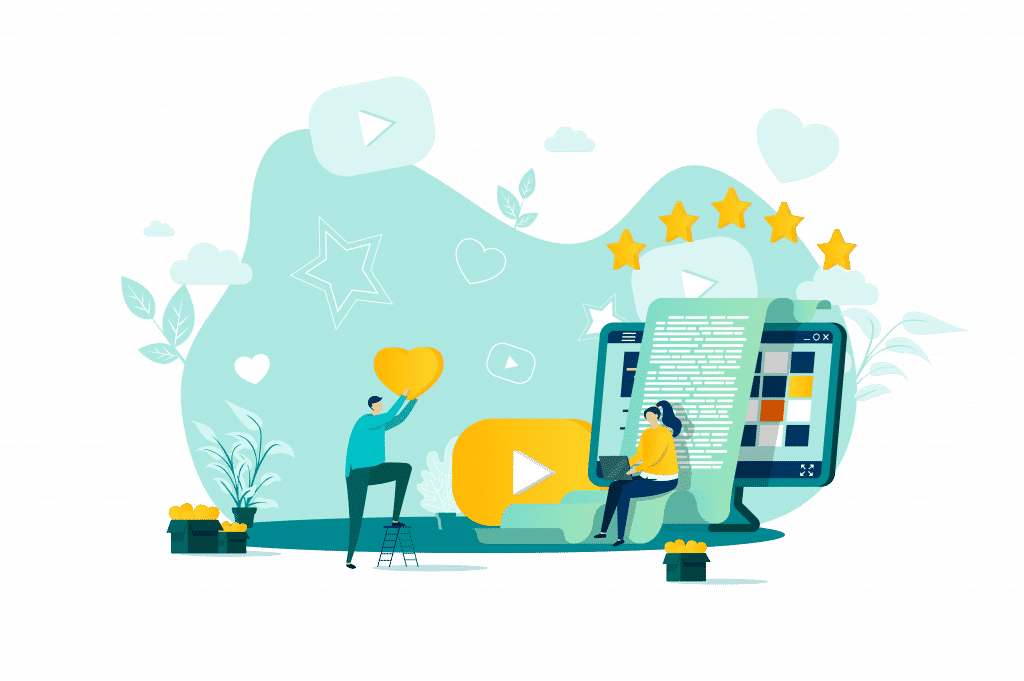 Blog Writing
Blogging remains one of the best ways to engage your audience. Our team will write compelling travel blog posts that will keep your fans hooked and wanting more!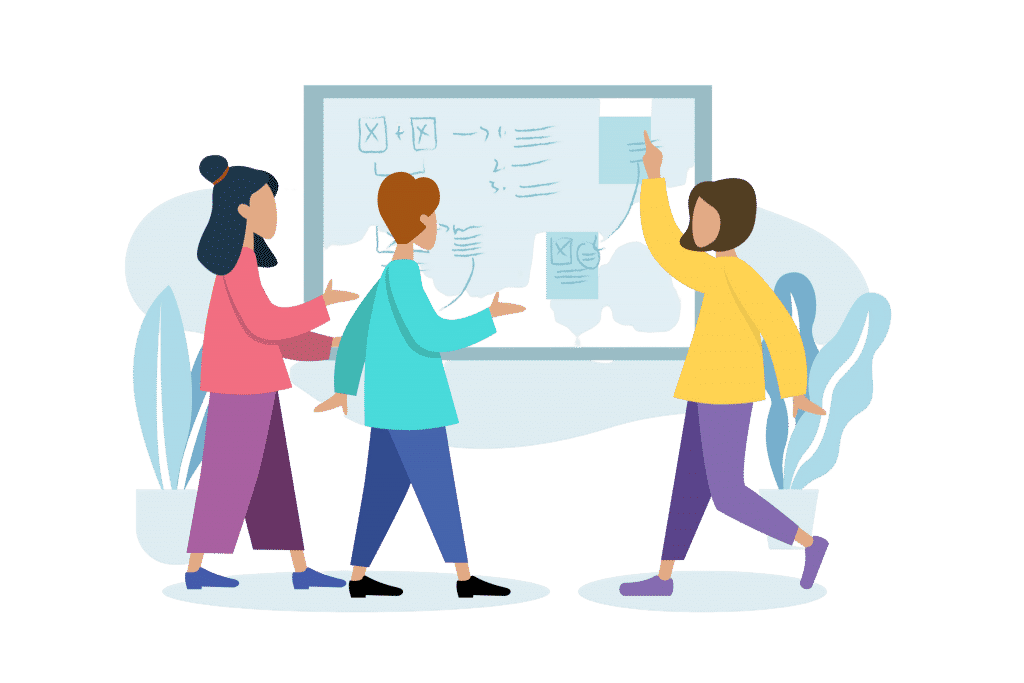 Web Pages
Whatever the travel subject, we deliver engaging website copy written with SEO & conversion in mind. We write this content with your brand's voice in mind.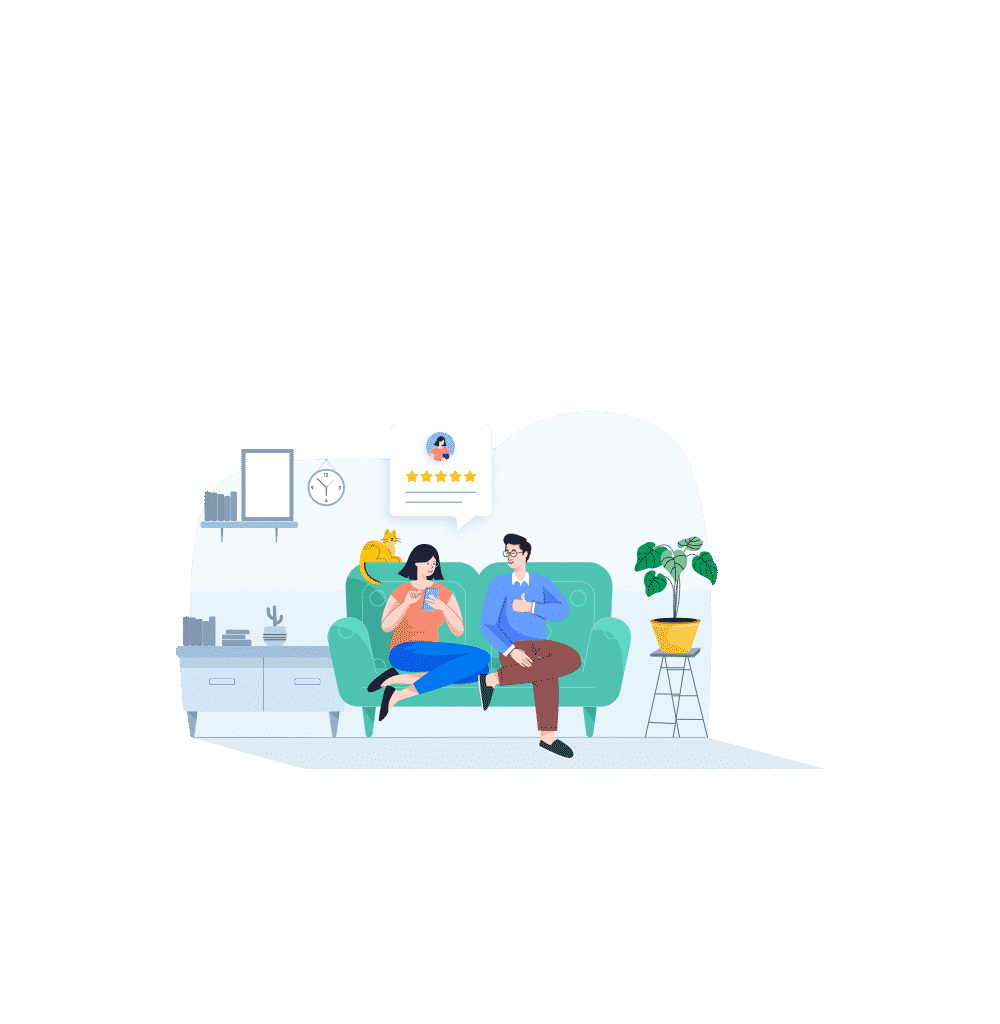 Product Reviews
We write well-researched product reviews that are perfect for any travel affiliate marketing website. No product or niche is too difficult for us. We've got you covered.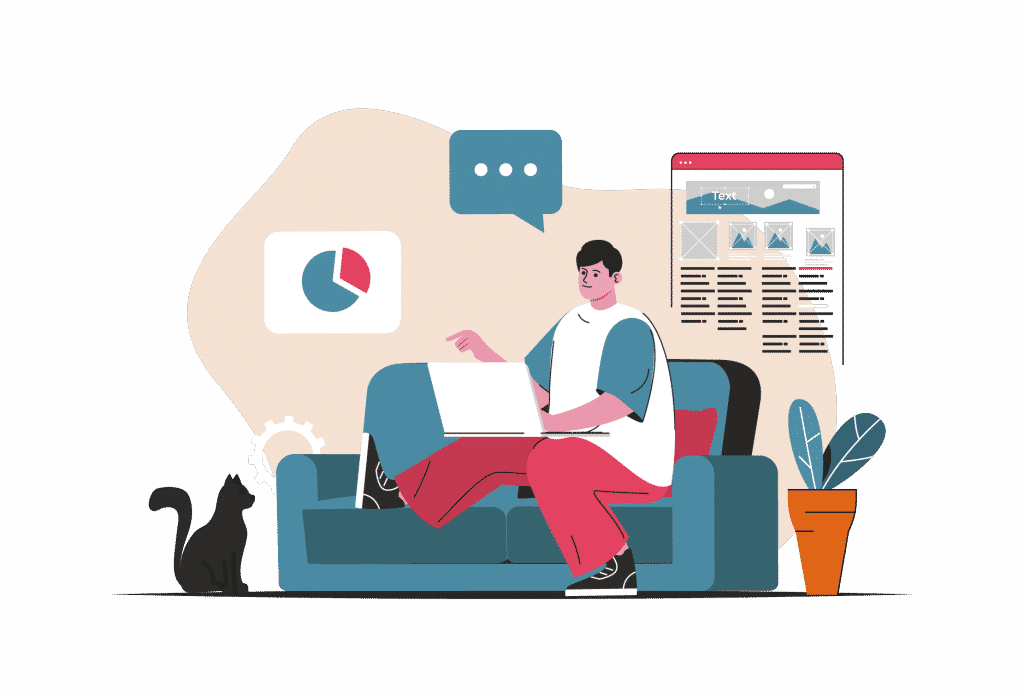 Articles
Our writers will deliver engaging and informative articles ready to be published on your website and shared on social media.
Single Order
$5 per 100 words
Order any type of content
This is great for individuals or small businesses
No minimum word count
High-Quality Content
Vetted Writers
Proofread Content
Up to 3 Revisions
Full Support
Turnaround Time (1-3 business days)
Place Your Order
Agency (Popular)

$4 per 100 words
20,000 words or more in total.
This is suitable for agencies that need more than 20,000 words of content in total.
Minimum of 20,000 words in total
High-Quality Content
Vetted Writers
Proofread Content
Unlimited Revisions
Full Support
Dedicated Account Manager
Dedicated Writers
Topic Ideation & Keyword Support
Turnaround Time (7-14 business days)
Place Your Order
Super Agency
$3 per 100 words
Do you need more than 100,000 words?
This is suitable for agencies that need more than 100,000 words of content in total.
Everything in the Agency Plan
Meta Descriptions Included
Royalty Free Images
Blog Management Option
Place Your Order
What Customers Are Saying
"We use Content Clerks regularly for blog articles and monthly email newsletter copy. We have always been impressed by the quality of the work and the speedy turnaround. I would recommend it to other businesses."
"Content Clerks has been a big part of our journey. Combined with our SEO goals, they have helped us increase website visibility for chosen topics. I also like that we can always find the right type of writers for our needs. They can help you establish thought leadership in your niche."
"Whenever our clients require us to write quality blog posts for them, Content Clerks is our go to. Their process is excellent, and they have great communication. Also, since our website is a complete blog, we need fresh content every day. They always deliver."
Frequently Asked Questions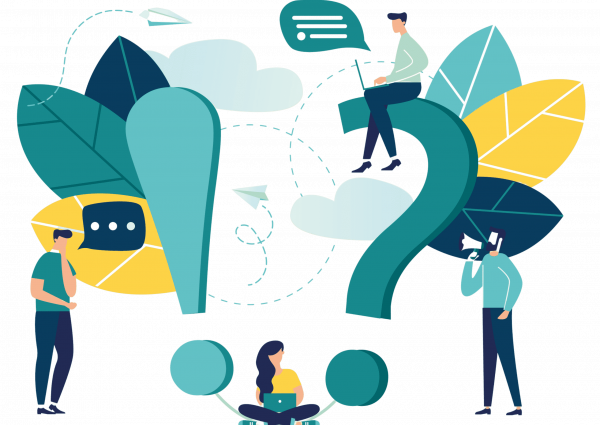 Content Clerks Vs Other Travel Blog Writing Services
| | Content Clerks | Top Content | Text Royal | Crowd Content | Verblio |
| --- | --- | --- | --- | --- | --- |
| Pricing per word (Pro Level) | $0.025 | $0.044 | $0.05 | $0.09 | $0.1 |
| Turnaround Time | 3 days | Not Specified | 1 day | Not Specified | 3 days |
| Publish on WordPress | Yes | No | No | Yes | Yes |
| Sign up | No | Yes | Yes | Yes | Yes |
| Dedicated account manager | Yes | No | Yes | Yes | Yes |
How to Order From Our Travel Blog Writing Service
Place Your Order in 3 Easy Steps
Step 1: Select Your Package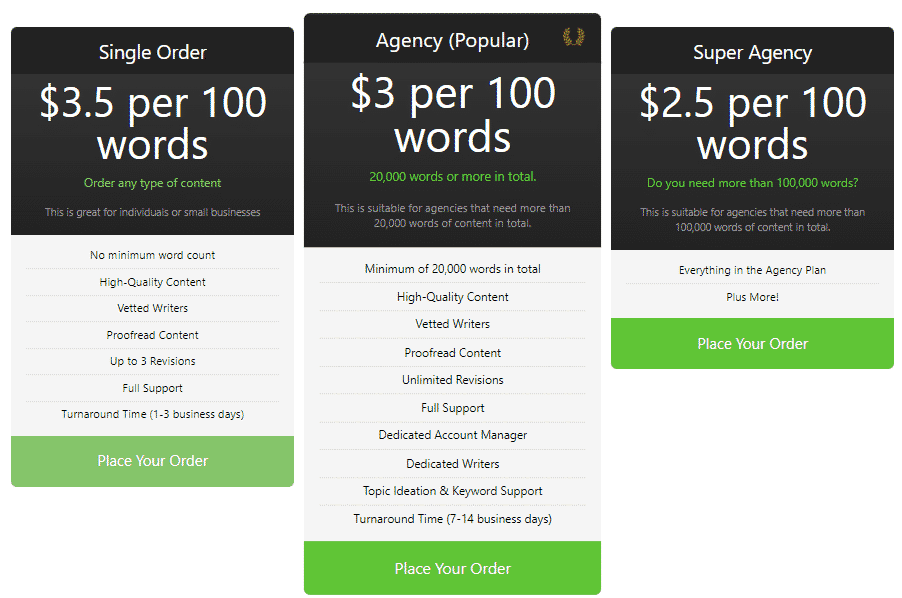 Navigate to the Place Order page where you can select the package that best suites you. We have three options for our travel blog writing service. The Single Order package that has no minimum word count, The Agency Package that allows you to order anything from 20,000 words at a rate of $0.03 per word and The Enterprise Package. 
Step 2: Fill in Order Form
Step 3: Place the order
Why Consider Our Travel Blog Writing Service?
INTENSE RESEARCH
Excellent travel blog writing starts with research. Therefore, our expert writers work diligently to provide a detailed and perfectly written travel blog. We understand how intense research improves credibility and trustworthiness with the audience. Our travel content covers all areas, including how and when to travel, the costs incurred, among other things that can prove beneficial for potential travelers. 
UNIQUE CONTENT
Unique content adds to the value of your website and is a source of credibility. Our travel blog writing service delivers articles that are original and authentic. We strive to ensure that our content is specifically customized to suit the needs of your audience and have zero tolerance for plagiarism. 
DEDICATED PROJECT MANAGER
Our project managers ensure our writing team meets your quality requirements and deadlines. 
SEO EFFORTS
One of the main goals of creating travel content is to ensure it ranks on search engines. To do that successfully, we ensure that all our travel posts are SEO optimized, which guarantees you get traffic from the readers you deserve. This optimization will also result in Google or other search engines choosing your content over other travel sites. Moreover, you'll stand out and reach prospective travelers looking for information about different destinations.  
CUSTOMER LOYALTY DISCOUNTS
At Content Clerks, we appreciate our regular clients. Therefore, reward yourself by using our services regularly. This way you'll enjoy the lowest prices and earn special discounts too. 
What makes good travel content?
RELEVANT & INFORMATIVE
Travel blog writing is about creating content that travel brands can benefit from, relate to and enjoy. It is essential to consider that people looking to decide on their next travel destination will read your travel content. This means that the content needs to be exciting and informative. Therefore, it's vital to include tips, not just general details, to keep your content relevant.
 Research shows that 70% of travelers insist on reading online reviews before traveling. Therefore,  at Content Clerks, we strive to produce consistent travel content that customers will find helpful while scrolling through the web. We write articles and guides that provide great, well-researched information about the destination, population area, and the nearest exciting places. 
CONTAINS LOCATIONS & COSTS
Your readers will want to know the area you visited, how you got there and the cost of the trip. Highlighting this critical information gets your reader interested because most people like to prepare and plan their trip.  
At Content Clerks, we listen to the audience and provide relevant content. For example, we include pictures and videos in your travel blog to give your readers credible visuals.
HAS ACTIONABLE CTAs
The CTA should be the motivational nudge visitors need to help move them along. You should tell your audience what to do next once they're hooked on your content. Whether it's clicking a link on your website to book their trip or subscribing to your newsletter, encourage them to do so. We, therefore, provide these CTAs for you and create a sense of urgency. For example, by creating a deadline on discounts on your blog.
ENRICHED WITH BEAUTIFUL IMAGES
Images drive content on travel blogs. They give the reader a definite idea about the locations and their environs. Moreover, travel blogs that contain images get 94% more total views and engagement. Therefore, knowing how to supplement your text with images is crucial for creating popular articles. Our travel blog writing expert writers aim to develop vivid and descriptive images that entice and speak to your audience. 
Benefits of our travel blog writing service
SEARCH ENGINE OPTIMIZATION
Travel blog writing is popular; therefore, you need to optimize your content to stand out. SEO is important for your travel blog because it increases visibility. This optimization makes it easier for prospects to find you when searching for travel content. Creating content that ranks highly is one of our main goals. We usually include the right keywords and links to produce content optimized to rank higher in search engines and help you achieve your traffic targets.
CONTENT THAT CONVERTS
Good content is more than just written content; it's about giving the readers what they came to your travel blog for. Writing content that generates leads is crucial in staying relevant in travel blog writing. Therefore, our expert writers learn high-value blogging tricks and get customer insights that will help grow your business. Our travel blog writing service includes the use of relevant content images and videos, which will help you create quality content that'll generate quality leads.
CLAIM BRAND AUTHORITY
Becoming an authoritative brand is complex, but the benefits are worth the effort. Moreover, building authority can increase the level of trust your potential clientele has in your business. Our travel blog writing services can improve your authority by using on-site content to establish your travel blog as a credible source.  We also answer your audience's questions so that they can rely on your blog when looking for useful information. This process of answering will help you retain a loyal customer base while attracting potential clients to engage with your brand. 
GROW YOUR AUDIENCE
You need to expand your reach to grow your audience. Therefore, this means you need to drive as much targeted traffic to your blog as possible. 
Content Clerks can help you publish the right travel content for your audience, thus ensuring it grows. We also listen to your readers to ensure we publish content that is relevant and one which will keep them coming back.
SOCIAL MEDIA SHARING
Today, there are about 4.6 million active internet users worldwide. Because social media platforms can experience a high volume of traffic and engagement, you'll want to leverage those users to your blog. We do this by linking your blog to apps like Instagram. Moreover, we tailor your content to each platform individually based on the mechanics of each social media channel. 
ATTRACT HIGH QUALITY BACKLINKS
At Content Clerks, we create unique content which adds more value to your blog. This quality content contributes to the credibility of your site. Therefore, the more credible you are, the more backlinks you would get for your travel blog. Moreover, high-quality backlinks send positive signals that your content has practical and valuable information. We usually publish high-quality and original travel content on your site to attract backlinks.
GET NOTICED ONLINE
The key to a successful blog is getting your blog noticed. Usually, the most significant way to get seen online is by creating helpful content that readers will engage with and share.  Therefore, expert writers in our travel blog writing service create authentic content that separates your travel blog from others. We also use relevant keywords and incorporate SEO to enhance traffic on your blog and help you stand out. Moreover, we include a 'share on social media platforms button' in your content to make it easy to share the content with others.
What do you get from Content Clerks?
ON TIME DELIVERY
As content clerks, we ensure that every order is delivered on time because we understand the importance of meeting deadlines. Therefore, when it comes to the timely delivery of urgent orders, our expert writers can create original content within the set deadline and deliver 
UNLIMITED REVISIONS
We are responsible for providing high-quality and unique articles. Therefore, our revision policy strives to meet customer satisfaction. We offer unlimited revisions to the order as a part of our continuing service. 
AFFORDABILITY
There's nothing we understand more than that this is the principal component of your decision. As a result, we offer our clients the most updated and affordable rates and special discounts.
TRUSTWORTHINESS
In travel blog writing, credibility earns the respect of your audience and ensures they listen to your content. At Content Clerks, we're strict on creating credible content by linking and providing evidence for your readers. This way, your brand can build authority as your readers will trust your content. 
24-HR AVAILABILITY
We have a genuine desire to delight all our potential and current clients. Therefore, you can get in touch with us at any time. 
DYNAMIC SERVICE DELIVERY
At Content Clerks, we use agile methods and practices that enhance service delivery and timeline confidence, helping clients get quality work on time.