If you have a business blog, you know the importance of posting consistently. Blogs are an excellent way to give credibility to your niche, but they are also an integral part of your content marketing strategy. By providing fresh, relevant, and exciting content to your readers, you give them a reason to return, increasing the likelihood of a purchase. Therefore, we created a list of business blog ideas to inspire you.
Business Blog Ideas: The List
There are various business blog ideas today. Therefore, there is a need to group them into different categories to avoid confusion. We grouped them as shown below.
Customer-experience blog post ideas
In this case, the author describes everything from creating a customer-centric culture within your organization to customer feedback and building a compelling customer experience strategy. Examples of business blog ideas include,
Customer-Centric Cultures don't just happen
Meet your customer experience goals
Four cool ways to cement customer trust
Connecting with today's weird & dangerous customers
Understanding audiences in a connected world
Customer experience strategy: Do this, Not That
6 Most dreaded words in Customer experience
5 Tips on Building Customer Relationships.
Multimedia blog post ideas
In this case, you can post content with videos, images, audio, and slideshows to capture the reader's attention and add visual interest to your blog. For example,
Post a product demo
Make a video that highlights your industry and write a post about it
Publish pictures of your working environment.
Recap your latest company event with photos and videos
Record an interview with a colleague
Make a video demonstration of your products and services
Write a post explaining a social media channel
Upload a photo diary of how your company celebrates the culture
Company-focused blog post ideas
Business blogs are an excellent way for your audience to know your brand. For example, you could tell them more about your company, its origin, and its journey. Business blog ideas in this case include,
What business tools do you use daily
What is the story behind your company logo
Do a blog series on the proper usage of your product line
Answer a common problem that is not regularly addressed in your niche
What are the most unusual ways people use your product
Discuss the current trends in your field
Write up your product industry stats and how you meet or exceed the competition.
Give a sneak peek of a new product or service.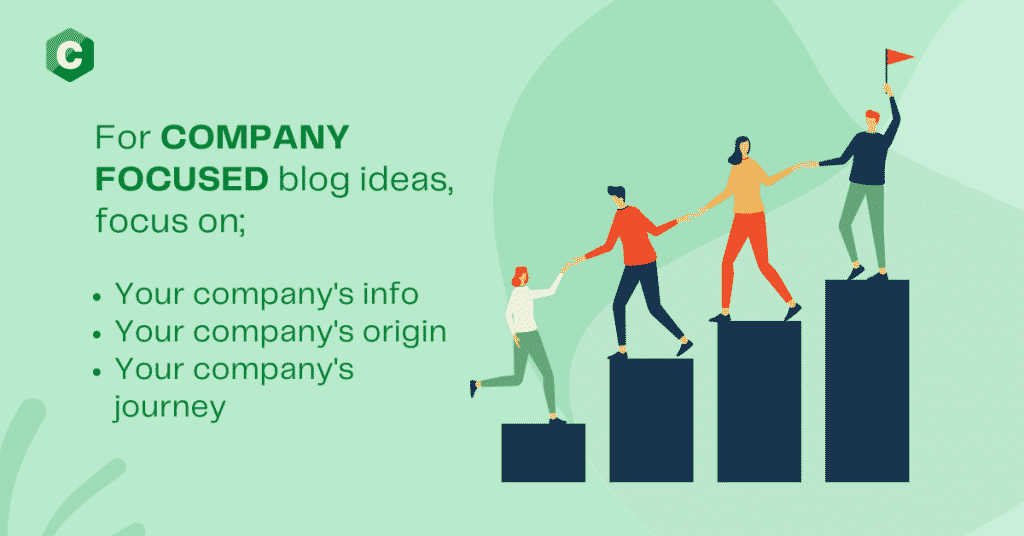 Research-oriented blog post ideas
Here you can post detailed information to express opinion, insight, or provide new information. For example,
"We asked People about business. Here's what they said
Research unusual statistics about your business and create a list of favourites
Create different case studies related to your business
Research the most popular blogs in your niche and break down their numbers
Do an in=depth case study about customer experience and examine the results
Based on the past, what are your predictions for the industry's future
Discuss the importance of knowing your lead data from a business view
Make a list of tools that are best for your business.
Industry-focused blog post ideas
To establish your brand as an authority in your field, you need to discuss relevant topics within your given industry. Examples include;
Interview an expert in your industry
Discuss industry trends
Why did you choose this industry
Bust common myths in your industry
What fascinates you about your industry
What you dislike about your industry
What would you change in your industry
Reveal a shocking industry secret or hack
Instructional (How-To Guides) blog post ideas
People are always looking for solutions to their problems. Therefore, you can share your industry knowledge in how-to articles to provide information to their readers. For instance;
How is one of your average days in your business
Interview an industry leader on their tips for business
How to gain the right skillset to advance in your business career
The hardest part of your career and how to tackle that
Write an ultimate guide
How to keep up with industry predictions
Offer the benefits of a trend your company has mastered
Relate your content to a relevant current celebrity
Personal growth blog post ideas
In this case, you should discuss more personal and informal topics to provide value to your audience and connect with them. Examples include;
Which business personalities do you follow on social media
What are the best blogs in your industry
What issues are important to you and your business
Write about your passion and how it impacts your business
Do you have any specific productivity tips
What inspires you and your business
How do you maintain a work, life balance
What other non-business industries do you like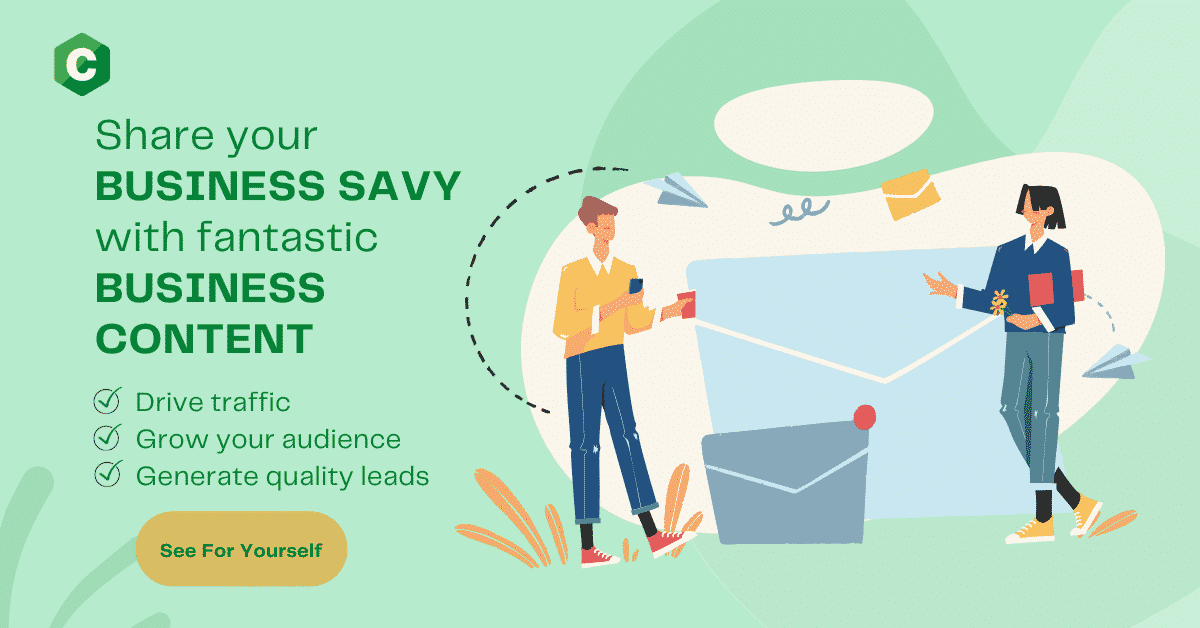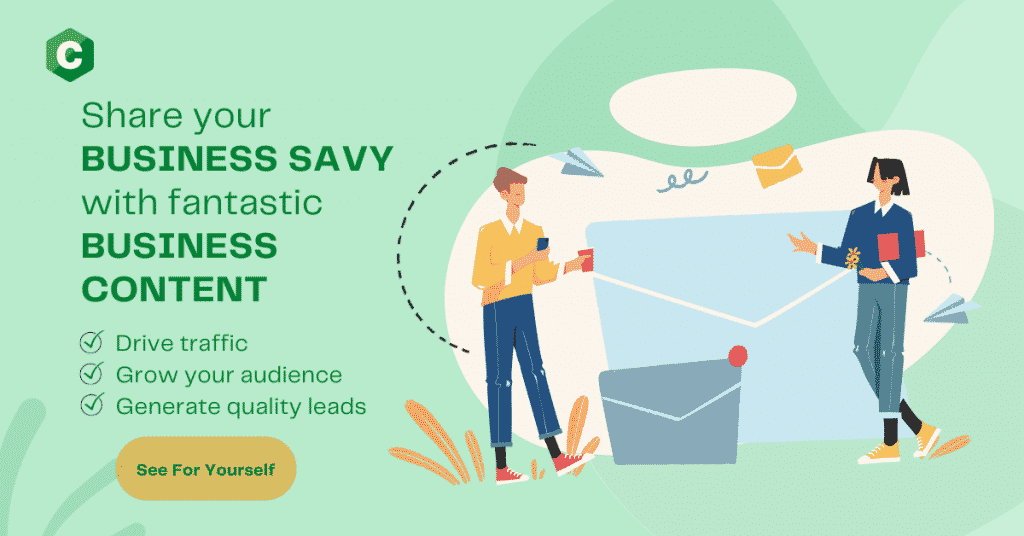 Marketing blog post ideas
When discussing a marketing strategy, ensure your blog provides actionable guidance that helps your readers improve their own business. Business blog ideas in this section include;
Discuss best practices you have implemented in your marketing strategy
Discuss your marketing strategy
Describe your ideal customer
What keyphrases bring people to your business blog
Discuss an upcoming event you're hosting
Write a story behind your products
Discuss some failed marketing strategies
Do a product review
Out-of-the-box (fun) blog post ideas
These ideas are great to help your readers get to know you better. For example;
Share some little–known facts about your business
Resources most helpful to small businesses
List of books that inspire business professionals
Give a favourite historic moment in the business industry
Explain common acronyms in the business industry
Give a short history of your company
Give away a trial size portion of your product to loyal followers
Create a behind the scenes post
Why and How To Start A Business Blog
Understand the reasons why starting a business blog would be beneficial;
Blogs are easy to set up
Once you get the web hosting service and blogging platforms, you're good to go. You just have to regularly post high-quality content and attract visitors to your blog.
Engage and communicate with current and potential customers
Besides bringing new leads and improving search engine rankings, blogging boosts customer engagement. For example, you can personalize interactions with customers, offer them valuable content, and collect feedback. This improves the overall customer experience and boosts the quality of your customer relationships.
Gain insight into customers' needs
To sell to your customers, you need to know what they want. Therefore, this is where blogging becomes valuable. Moreover, you can get customer feedback and customer sentiment to gather meaningful feedback from users to improve their experience through blogging.
Improve authority and customer loyalty
Posting high-quality content on your blog can ensure that you're the thought leader in the industry and that customers return for your content. Optimizing your blog content can also help you rank on Google SERPs; hence, customers will trust your content.
It helps you build your email database
It's not always easy to create customer loyalty. You need to build an email database to keep in touch with your customers. However, with a blog, you can create a personalized Call-To-Action(CTA), pop-ups, etc., which encourage your customers to sign up on your email list. 
Improves your social exposure
Blogging also helps you get discovered via social media. In fact, every time you post a new article, you create content that people can share on social networks. Therefore, this helps expose your business to a new audience that may not know you yet.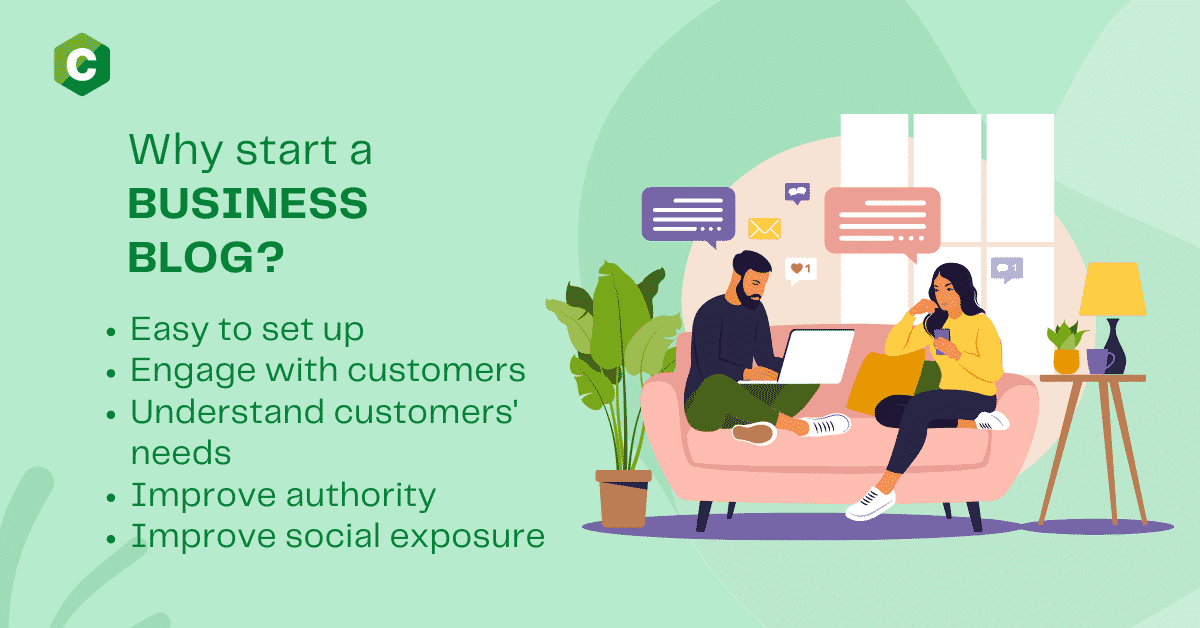 Things to keep in mind
If you're passionate about business and you want to write business blog ideas about it, then follow the tips below,
Set your goals and purpose
Your business goals should be specific. For example, how much money do you want to make from your blog? Thereafter, ensure the goals are measurable. You can use tools like Google Analytics to keep track of various metrics, including visitors and traffic sources. Moreover, ensure you choose relevant goals for your blog.
Focus on your readers' needs
While many business blogs today, most discuss their products and services, which immediately repels readers. Therefore, you should focus on adding value to your reader through education and entertainment. You can do this by answering questions and solving their problems using our business blog ideas.
Keep it personal
Writing personal content in a professional blog content requires skill and practice. Therefore ensure you can incorporate personal stories provided you align them with your business purpose. Moreover, you can talk about your business, what you've learned about the industry, and experiences with clients that have shaped your values.
Give useful information
Valuable information will ensure your readers return and even turn into leads. Therefore, you can give helpful information by finding statistics to back your content, sourcing experts to share their perspectives, and using images and infographics to illustrate a point. Moreover, research the information to get more business blog ideas and back up your content with examples.
Optimize for search
After focusing on a topic, turn your attention to keyword research. In fact, various keyword research tools can help you find related keywords and rank highly on search engines. You can also optimize your headline tags (H1 and H2), incorporate internal and external links and optimize meta descriptions of your blog post. Moreover, use images and videos to help support your content while making it easier to read.
Quality, frequency & consistency
Quality is what will return readers to your content. Therefore, ensure that all your blog posts are edited and correct all grammatical errors. Thereafter is frequency. Ensure your audience knows how many times you post your content. For example, is it twice a week or twice a month? Finally is consistency; post blog posts simultaneously every week. Thus, this shows your organizational skills and helps build consistency.
Be strategic about your CTAs
Always include one clear Call to Action (CTA) in each post. For example, you can include one for newsletter signups and lead generation and ensure you add relevant links.
How to start your business blog: The Steps
After choosing one of the business blog ideas above, use the guidelines below to start your business blog.
Pick a blogging service
In the short term, hosting your blog on a free platform seems like a good move. However, if you're looking to build a serious business online, you should avoid using free hosting sites. In this case, you have to consider if you want free blogging platforms or paid. Examples of the best blogging sites you can use to start your blog include Wix, WordPress, and Medium.
Host your blog on your leading site
Once you've settled on a niche, it's time to start preparing a website for your blog. Web hosting allows you to publish a website and all of its files online, making it possible for people to visit it. Therefore, you can choose to do shared hosting where the users share resources of one server between multiple websites; it's excellent for small blogs. There is also WordPress hosting that is optimized for WordPress websites.
Understand who your site visitors are
For example, who are you writing to/for? It's essential to know your audience so you can meet their needs and address their concerns, challenges, and what they're looking for to improve their lives.
Brainstorm keywords related to your niche
There are various ways to brainstorm for keywords. For example, you can use free keyword search tools to help you get both keywords and related keywords. These tools generate a list of keywords that your ideal customers may need. You can also write down a list of possible words or phrases that you think your customers would type in the search box to find your business. Moreover, check the competition for keywords and see what works for them.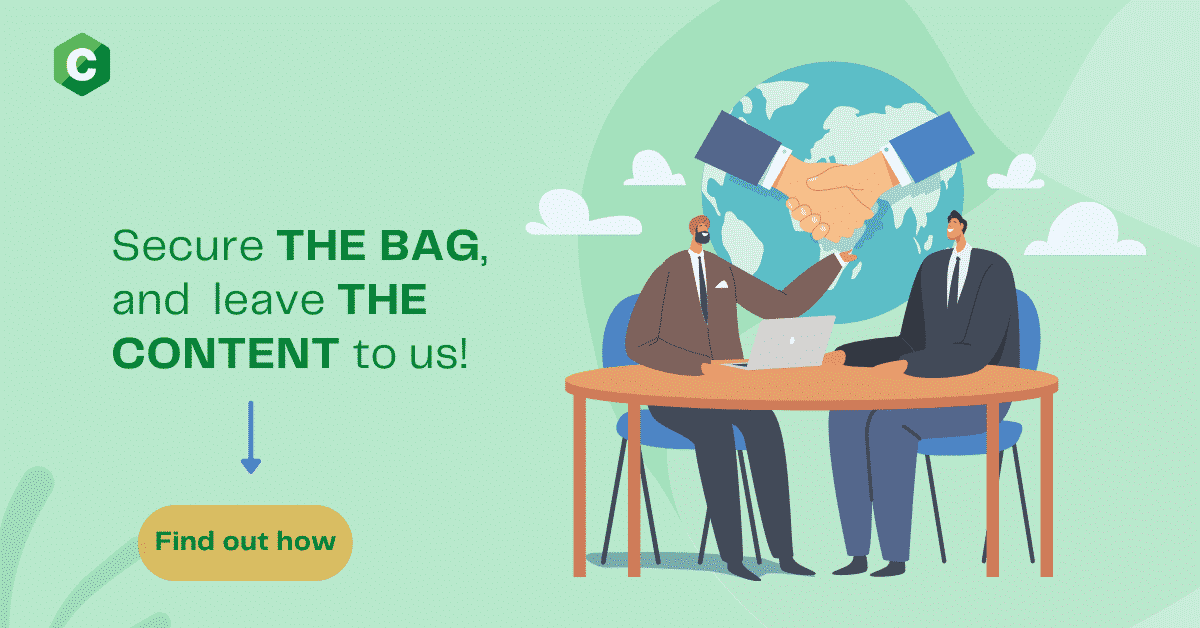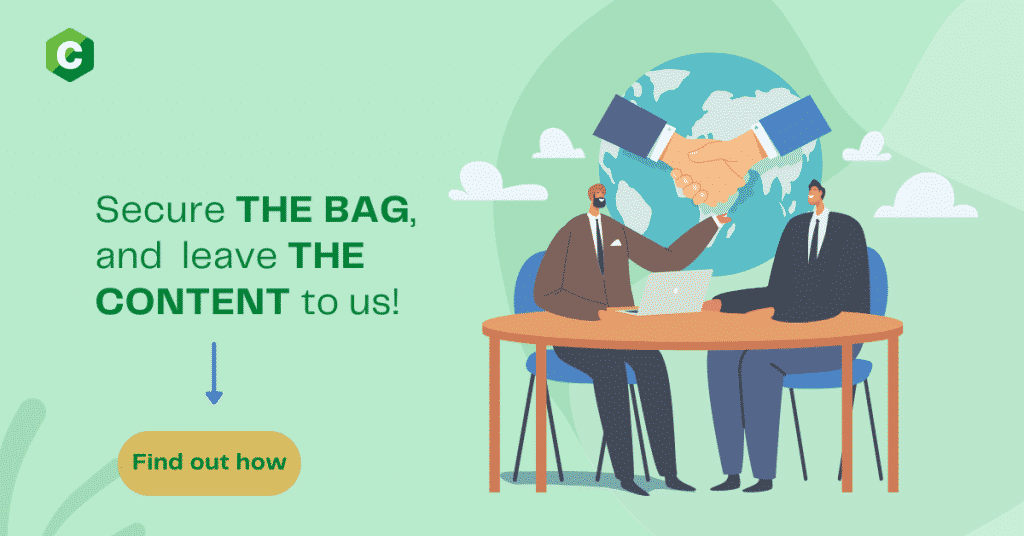 Conclusion
Finally, it's not always easy to create fresh content, especially with writer's block. Moreover, the key to a successful blog is variety so use different posts. Therefore, our list of business blog ideas should help you create several highly engaging posts for your blog.