An electronic book (e-book) is a book publication that provides in-depth content about a specific topic and is available in digital form. It consists of texts, images, or both. An ebook can be read on a computer or a handheld device. The beauty of ebooks is that they can be accessed anytime, anywhere without having to carry the bulk of the book. Writing an ebook for your business is important because it will help you establish authority, build trust, generate new business leads, and increase traffic. However, writing an ebook may sometimes feel like an uphill task. For this, you can seek out ebook writing services to help you out. That being said, if you need more information on ebook writing software, read on.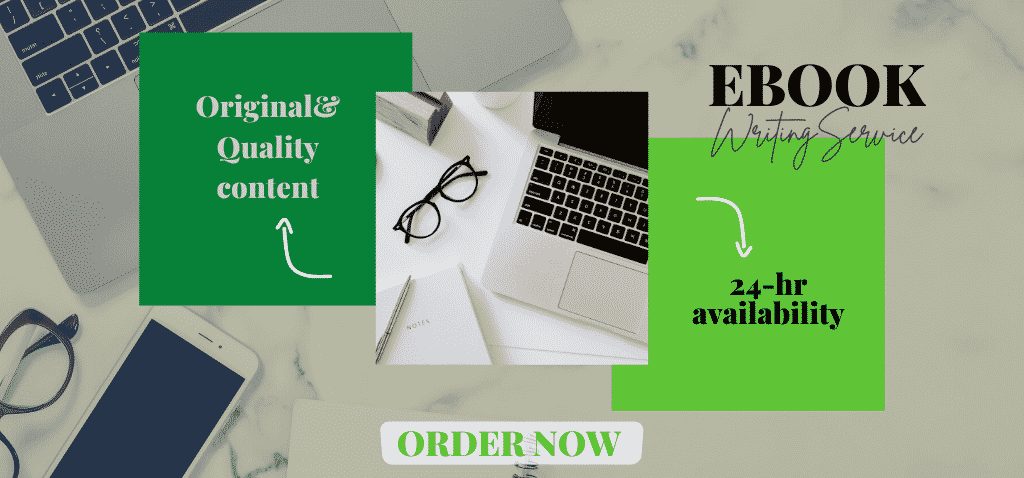 Ebook Writing Softwares
There are different ebook writing software. These include;
Adobe In design
Adobe In design has the most advanced method of creating ebooks over any other ebook writing software. It is suitable for creating visually stunning interiors, which help your book look polished and professional. Not only can you use this software for design, but you can also use it for your publishing needs. Similarly, you can create presentations, forms, and websites.
However, this software requires quite some time and effort to master and explore since it is not quite user-friendly. An upside is that you can use InDesign to create print-ready, press-friendly PDFs. On the downside, however, exporting your beautiful book into an epub might not turn out as well as expected. That being said, it can be used for both fixed-layout and reflowable layout books. You can download and use Indesign at $19.99 per month. Its output formats are PDF, epub, indd, while its preferred platforms are Windows and MacOS.
Kitaboo
Kitaboo is a cloud-based online publishing software that converts PDF into ebooks in just a few mouse clicks. This software also allows you to make notes, highlight text and search for words. Consequently, Kitaboo allows digitization of content, multimedia & interactivity, collaboration & social learning, multiple platforms and devices, etc. It also allows you to collaborate with other users, distribute content in classrooms & measure usage with robust analytics.
The good thing with this platform is that it requires zero setup. It gives you online and offline access, provides easy collaboration, data analytics, and is accessible on all devices and platforms. Kitaboo does not have a specific price for its services. The pricing model depends on the factors specific to your requirements. All you have to do is fill their forms and get their pricing.
Scrivener
Scrivener is an ebook creator software for authors who write novels and screenplays. This ebook writing software was created for compiling complex projects, i.e books and research articles. It's great for working with footnotes and endnotes or thousands of references. It has familiar text editing, formatting presets and allows you to import all sorts of files. Similarly, Scrivener provides you with diverse templates & icons, tools for non-fiction, and metadata to find and record useful information, among others.
This ebook writing software is very affordable. You are only required to pay a one-time fee, and it is excellent for authors working on long-term projects. Additionally, it exports your work into any format you would like, saving you time. The downside is that it is quite complex and takes a longer learning time. It also has limited collaboration options and lacks an online interface for sharing. The platforms you can find Scrivener in are Windows, OS X, and iOS. The output formats are PDF, epub, Mobi, HTML, etc. You can get a free 30-day trial for $19.99 (iOS), $40 (Windows), $45 (Mac)
Vellum
Vellum is a beautiful software used to create ebooks for every platform, including Kindle, Kobo, Apple Books, and more. This type of ebook writing software is special because it creates professional but beautiful text eccentric ebooks. If your goal is to create a book as elegant as the Penguin edition, then Vellum is your best shot.
This software is simple to use, makes your printing easier, and allows you to style your work with custom ornaments and backgrounds. Additionally, it allows you to easily import from Word and change things even after the epub export. However, Vellum is a Mac-only ebook creator and cannot be used with PCs. It is free to download but costs $199.99 to export books. Its platform is MacOS, while its output formats are Mobi, epub and PDF.
FlipHTML5
FlipHTML5 is a free interactive publishing platform for magazines, catalogs, and more. This ebook writing software allows you to embed the content with hyperlinks, multimedia, images, buttons, and animation. Consequently, this software provides a free online hosting service that allows you to publish your books online, even if you don't have a website. The beauty of FlipHTML5 is that it has over 10 book templates and themes to help you get a professional flipbook with minimal configuration necessary. It has a free 14-day trial and paid plans starting from $44 per month, billed annually.
Calibre
Calibre is a free ebook management software that allows you to send books to your reader wirelessly, lets you easily edit metadata, and handles every input and output format. It lists your books according to specific information and can be used as an ebook converter for personal use. It converts between PDF, EPUB, MOBI, and other e-book formats. Converting e-books within its user-friendly dialog is great for beginners, and you're able to make many changes to your converted piece. Calibre is free. As mentioned before, its output formats are PDF, EPUB and MOBI, while its platforms are Windows, MacOS, and Linux.
What Are The Benefits Of Writing an Ebook?
There are many benefits of writing an ebook. Some are for your business and others are for your audience. Some of them include;
For Your Business
Establish Authority, Build Trust and Brand Loyalty
As mentioned before, ebooks offer in-depth content about a specific skill or concept. Identifying a target audience and providing valuable and credible information will enable you to build trust and position you as an industry expert. Hence, readers will rely on you to solve their problems, a move that will build a loyal following of customers because of a solid reputation.
Cultivating long-term relationships with prospective clients.
Increase Website Traffic
We live in a world where the most important thing people look for in businesses is the value they provide. If you offer credible solutions to people, you have a high chance of getting new clients. Promoting your ebook on various social media platforms such as Facebook or Instagram is one way of doing this. This will help you drive traffic to your website, boost sales and give you the competitive edge you've been looking for.
Generate Business Leads
Ebooks are a crucial part of a successful inbound marketing strategy. This is because any user interested in your ebook is likely interested in your product or service. Thus, it's easier to grow your email list and grab users' attention when you offer valuable information for free. This might not seem fruitful at first, but it will help you target potential customers looking for the information your ebook provides.
Repurposing Content
Ebooks are a great way to present old information in a new format. For example, you can identify blog posts about a similar topic and fix them together to create an informative ebook. Reformating can also be blog posts, white papers, or even videos. You can do this using various ebook writing software. This can help you reach a bigger or new audience and increase your sales. 
Create A Community Through Interaction
Ebooks help you connect with people interested in your products or services. Hence this helps you build good relationships with prospective clients creating a community that can also help you increase your sales.
Passive Source Of Income
Even though creating an ebook might not generate revenue immediately, providing it for free and having an email list may prepare potential customers for future purchases. Once you have loyal clients, your sales will increase, and so will the profit. Consider this a long-term investment.
For Your Audience
Portability
Everyone loves to travel lightly; hence ebooks give you comfort and convenience since you can carry a library without feeling the weight. This enables you to carry the book anywhere, anytime.
Accessibility
You can access ebooks from wherever you are since all you need is your phone or laptop. Similarly, you can read them anytime you want to. Some ebooks allow you to access information offline, making it even easier to access information stored for future use.
Printable
If you wish to read an ebook in hard copy, you can easily download it either at home or at any printing shop at an affordable price.
Easily Updatable
Ebooks are a great way to keep you updated with the latest information since most content is mostly cloud-based. This saves you the time you could have searched for particular information.
Text To Speech or Read Aloud Features
The real aloud features in an ebook allow people to listen to books if they do not want to read them or are too busy. For example, you can listen to an ebook while driving or doing chores, improving convenience.
Shareable Content
Ebooks are designed in a way that enables you to share the content with multiple users. Various ebook writing software makes it possible for users, i.e., students and employees, to collaborate with their peers.
Easy On The Eyes
Ebooks are easy on the eyes, allowing you to adjust the size of your font or the brightness of your screen depending on your preferences i.e., read in the dark feature. This ensures your eyes are well taken care of and prevents migraine.
How Do You Start Creating Your Own Ebook?
To create an amazing ebook, you need to consider the following steps;
Do Your Research On Your Target Audience
Determining your target audience is a critical part of your writing journey because it sets the foundation of your ebook. You need to know who your potential clients are and what they'd like to read. Ask yourself questions like, what problems they have, and how can I solve them? The answers will enable you to pick great valuable content that suits their needs.
Choose A Relevant Topic
Once you have identified your target audience, you are more likely to develop content that resonates with them and solves their problem. This will enable you to provide information of great value to them. Remember, ebooks allow you to dive deep on a topic, so you should focus on one topic.
Create An Outline For The Chapters In Your Book
An outline is important in that, it will help you know what to cover in an ebook and what should go where. Formulating an outline will help you stick only to the relevant information and give your work order. This way, there will be a smooth transition from one chapter or segment to the other, making it easy for the reader to read and understand your work.
Additionally, you should also know what to include in the introduction, the main body, and the conclusion. Remember, always choose quality over quantity. You only need to communicate what's really important.
Write Your Ebook
You need to ensure you put high-quality content because that's the point of it all. Writing ebooks is a highly specialized skill, and that's why you need an expert who has immense knowledge of your topic. If you are the expert, you shouldn't have a problem writing the ebook. Similarly, it is important to break down each chapter as you write to make it easier for you to communicate effectively and exhaust one point before moving on to the next.
Design Your Ebook
You can use different tools to design your ebook, i.e. Canva, In Design, Calibre, Scrivener, etc. It is important to have beautiful designs to attract the reader's attention. Hence, this is why you need to settle for an ebook writing software that has a wide range of design templates so that you can customize it according to your needs.
You should personalize your book with the right colors to match your brand colors to ensure consistency and cohesion. Similarly, integrate visuals in your ebook. This may be images and graphics. The main point of visuals is to make a concept easy to understand. They shouldn't be there for the sake of beauty; instead, they should serve a purpose. Consequently, you should also use eligible fonts, highlight quotes or stats within your design. This will draw the reader's attention to important information you want them to see. Remember, it is critical to think about the layout of your book because it will affect the users' readability.
Have Calls-to-action Within Your Ebook
A call to action is essential in that it will prompt the reader to take a particular action. This is most important for marketing initiatives and helps the reader engage with your further and potentially buy from you in the future.
A CTA can appear as an image or a text. Examples are; 'Learn More', 'Get it Now', 'Buy Now', 'Click Here' etc. Similarly, it can lead to another offer, your annual conference's registration page, or even a product page.
Create A Landing Page For Your Ebook
A landing page is a standalone page on your site designed to convert visitors into leads. This is where a visitor "lands" after clicking on a link in an email or ads from Google, Bing, YouTube, Facebook, Instagram, Twitter, or similar places on the web.
Creating a landing page for your ebook is important because it will make it easy for readers to buy or download your ebook with a few clicks. Similarly, it is important to promote your landing page on your website, blogs, and social media platforms.
Publicize Your ebook
Once you have published your ebook, identify where you will meet your target audience. If it is on social media platforms like Facebook and Instagram, you can publish posts to social media with a link to your ebook. Consequently, you can also create social media share buttons within your ebook. Lastly, you can promote your ebook through your blog as a blog post.
Ebook File Formats You Can Use
You can use different file formats; however, choosing the right format can be challenging. Some of the things you need to consider are your target audience, where you will be distributing the book, and the ebook's contents i.e. image, animations, and text.
If you want to sell using online retailers such as Amazon's Kindle store, you can use either MOBI. AZW OR AWZ3 format. This is because they are kindle compatible. But if you want to distribute your ebook on your site, use a reflowable EPUB, a fixed layout EPUB, a PDF, or a MOBI. A reflowable file is designed to allow texts and images to reflow and fit the screen size. Consequently, PDFs are your best shot if your ebook is heavy and has no visuals. Let's look at some of the formats;
PDF
Portable Document Format (PDF) is the most common and user-friendly ebook format. Most computers and mobile devices can read this file type. If you are looking forward to generating leads, sales, and building a community, this is the suitable format. PDFs are known for their ease of use and ability to maintain high-end designs and formats. However, the biggest downside is the lack of native reflowing. This means that it cannot adjust to screen size or your phone's settings. Hence a difficulty in reading and limited interactivity.
EPUB
Epublication is among the most popular ebook format in the digital publishing world and in ebook writing software. EPUB files are reflowable, meaning this type of format allows you to change the font style and size of the text to whatever you like. This makes it suitable for heavy text ebooks. Similarly, it also supports fixed layouts. EPUB is the golden standard of almost all e-readers like Amazon Kindle, Apple Books, and Google Books.
MOBI
A MOBI file or a Mobipocket file is an ebook used by Kindle devices. This type of format does not support sound or video. The major difference between EPUB and Mobi files is the unavailability of open standards in Mobi files; therefore is not publicly available. Similarly, while Epub files tend to be protected by Digital Rights Management (DRM), MOBI files are not. Even though the AZW file extension replaced this type of file, it is still widely popular for devices with low bandwidth.
AZW
Amazon developed the AZW format for its Kindle e-readers replacing MOBI files. Although it's based on the same format, AZW has a much higher compression level and DRM protection that only allows them to be read on Kindles or devices with Kindle apps. Additionally, they are only accessible from the Amazon online bookstore. These files can store complex content like bookmarks, annotations, and highlights.
We also have AZW3, a more advanced format of the AZW, which supports more styles, fonts, and layouts. Unlike MOBI, the Amazon formats both support video and sound.
ODF
The ODF file is an XML-based format. This type of format is becoming popular because it is the default option for the OpenOffice suite of products that have been developed to give people a free alternative to the traditional Microsoft Office products.
IBA
This format is used for books created in Apple's iBooks Author app. It supports video, sound, image, and interactive elements. IBA is very similar to EPUB; however, it relies on custom widget code in the Apple Books app to function and thus cannot be universally read on all e-readers. You can call this extension an alternative to ePub for Apple users.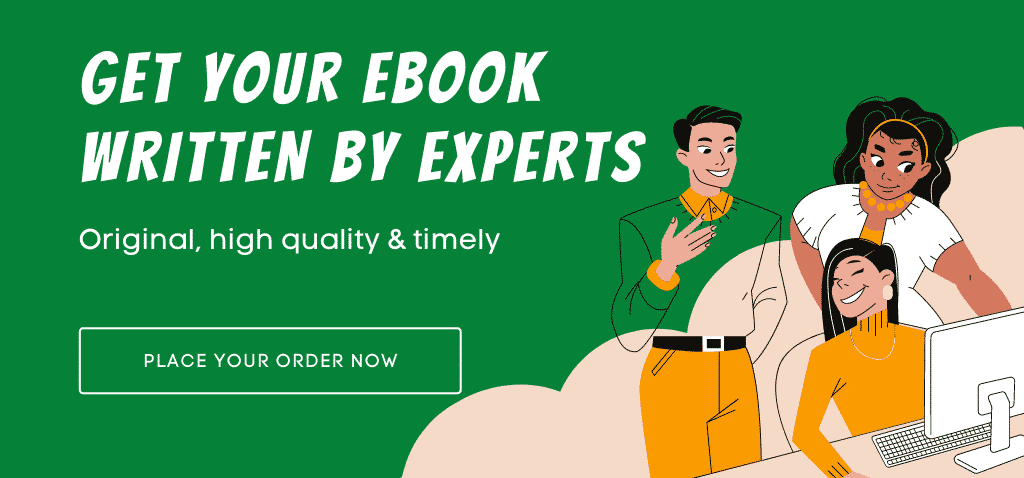 Conclusion
If you have always wanted to write an ebook and didn't know where to begin, this article has provided different types of ebook writing software, which one to use according to the book you want and the price. As mentioned earlier, knowing your target audience is the most important thing to do because it will set the foundation of your ebook. Here, you will know the type of content to publish, the design and format to use, as well as the types of channels you will use to publicize your ebook. Remember, distributing ebooks for free might help you target potential customers.
Are ebooks profitable? 
Writing an ebook can be profitable though it doesn't pay automatically. It can take time to generate and make leads. However, this shouldn't discourage you from writing ebooks. Remember that if you market your work correctly, your chances of making a profit will be higher.
Can you edit an ebook? 
Yes, you can edit an ebook after it has been published. You can use free ebook writing software like Sigil, Calibre, Magic, and eCub.
How much does it cost to write an ebook? 
It is difficult to give a specific price range because different ebooks may vary. The price may vary depending on whether you use a free ebook writing software, a designer, or a writer. However, an ebook-only project can be as little as $500 and as much as $3000.